ABOUT KATHRYN TATE INTERIORS
Martha's Vineyard, MA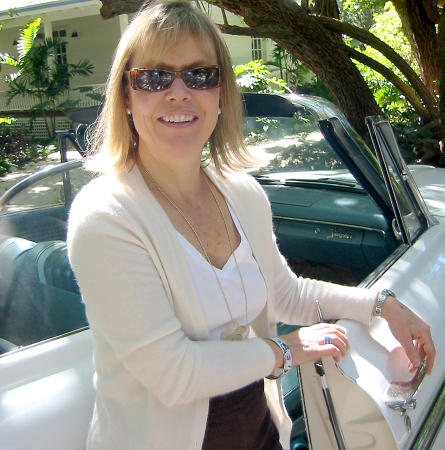 Interior Designer, Kathryn Tate, founded home furnishings store, Country Life, on Martha's Vineyard in 1981 which evolved and grew over 23 years. It had an eclectic style that mixed vintage antiques and new high end pieces and home accessories. She used her great sense of color, taste & creativity to transform vintage furniture for clients across the island and at their winter residences.
After a successful run, she closed the store in 2004 and began to work on interior projects for client's Island homes. They vary from a one room makeover to an entire house transformation. She oversees the project from inception to completion. She has worked in conjunction with architecture firms including Robert A.M. Stern on new construction projects from the ground up. Her greatest satisfaction is derived from the ongoing working relationship with many clients and the continued evolution of their island homes.
Kathryn couples her design skills working with her husband, Robert Gothard, a professional Architectural photographer, on photo shoots as the stylist. They work with architects, contractors, real estate firms, and home owners to capture some of the most stunning properties across the island. They collaborate with the Martha's Vineyard Real Estate Guide to shoot the monthly feature articles since 2009.
She holds a BA in Art from Wells College and MA Real Estate license and often works with homeowners when they decide to market their home for sale and buyers to purchase & furnish their new island home.